Smiggin Holes, also known as Smiggins (or 'Smiggs' as it is affectionately known by locals), is one of the four linked winter villages located within the Perisher ski resort. Perisher is the premier ski resort in the Australian Alps and is located in Kosciuszko National Park in the Snowy Mountains of New South Wales, near the Victorian border. Perisher combines the four ski areas of Perisher Valley, Smiggin Holes, Blue Cow and Guthega into one massive super resort. With 1245 hectares of skiable terrain and 47 lifts, Perisher is Australia's largest resort and offers something for everyone, from the beginner slopes of Smiggins, to the exhilarating runs of Mount Perisher. There is also plenty of back country for those who enjoy the trail blazing of cross country skiing.
Smiggins is regarded as being the most protected of the 4 Perisher areas, and is the best location for children and novice skiers to learn how to ski or board. The Smiggins Kids ski carpet (which is like a soft airport travellator) is located about 60m below Illoura in a closed off area where only children, their parents and instructors are allowed. There are also 2 J-bars on the other side of Smiggins (much easier for a child to ride than a T-bar), and one Chair Lift for when they are a little bit better. For better skiers, the "Duplex" T-bars offer more challenging skiing, and via the "Link" T-Bar, there is easy access to Perisher, Blue Cow & Guthega for skiers of moderate to medium ability.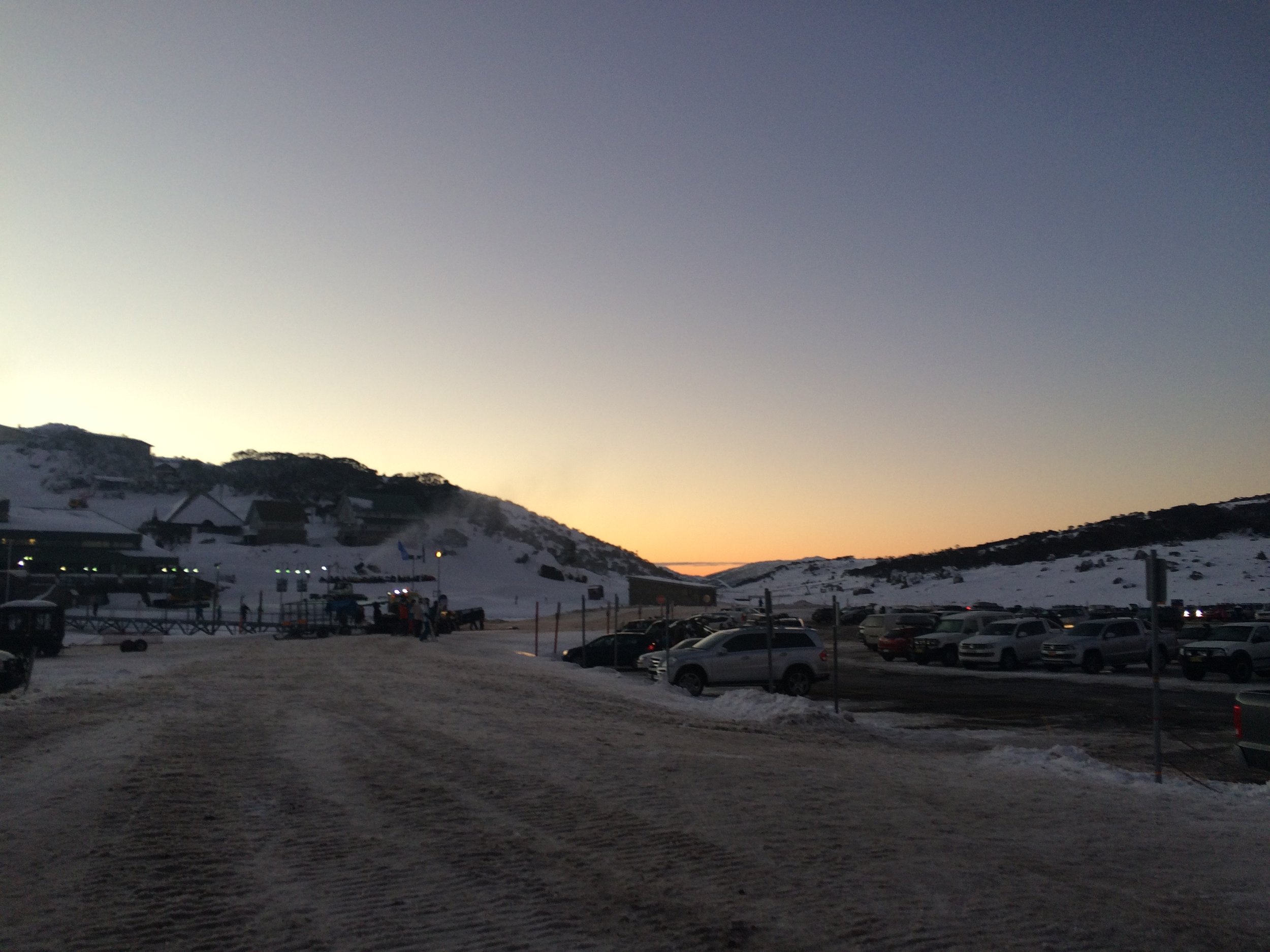 Smiggins is an easy 5-6 hour drive from Sydney via Canberra and Cooma, or 7 hours from Melbourne, with more than half the distance on freeway-standard or dual-carriage roads. The Kosciuszko Road accesses Perisher, Smiggins and Guthega after going through Jindabyne.
Train access to Perisher via the Ski Tube is also available during the ski season via the Bullocks Flat Train Terminal, which is on the Thredbo road via the Alpine Way. The turnoff to the Alpine Way is 2 kms after going through Jindabyne, and Bullocks Flat is ~20km down the Alpine Way, and before the Thredbo gates of the National Park. That means there is no legal requirement to carry chains during the ski season, and no $29 per day car passes. Parking at the Bullocks Flat Ski Tube Terminal is free of charge, and Bullocks is out of the usual snowline.